Resultaten här på "Skrytsidan" tackar vi Anna, Annica, Bodil, Carina, Inger, Irmina, Jimmy, Lilly Ann, Magali, Mia, Patrik, Paula, Sandra, Sonja och Tove för! Utan er hade det inte blivit något! Det är mycket arbete bakom varje resultat!


Föregåede års resultat:
2019.....2018.....2017.....2016....2015.....2014.....2013.....december 2012 - januari 2010.....tidigare år
Resultaten för varje hund kommer vi även att lägga in på deras egen sida under stamtavlan!
För utförligare resultat och aktuell utställningskalender rekommenderas att titta in på Madeleines Cocker spanielsida, samt på Cockerspanielklubbens hemsida!
Resultaten finns även på resp hunds egen sida!



Tävlingsnytt

2020

2020-02-01
SSRK, Mjölby
Domare Ann Carlström
Nala opl i valpklass Alice opl i valpklass Svante 2a med CK Lilja VG Roxi Ex opl
Lilja, Merry Cocktails Romanze på sin andra utställning!
Hon var mitt i sitt första löp, så hon var låg - mycket nytt för henne!

2020-01-26
Winter Dog Show Turku
Domare Joakim Ohlsson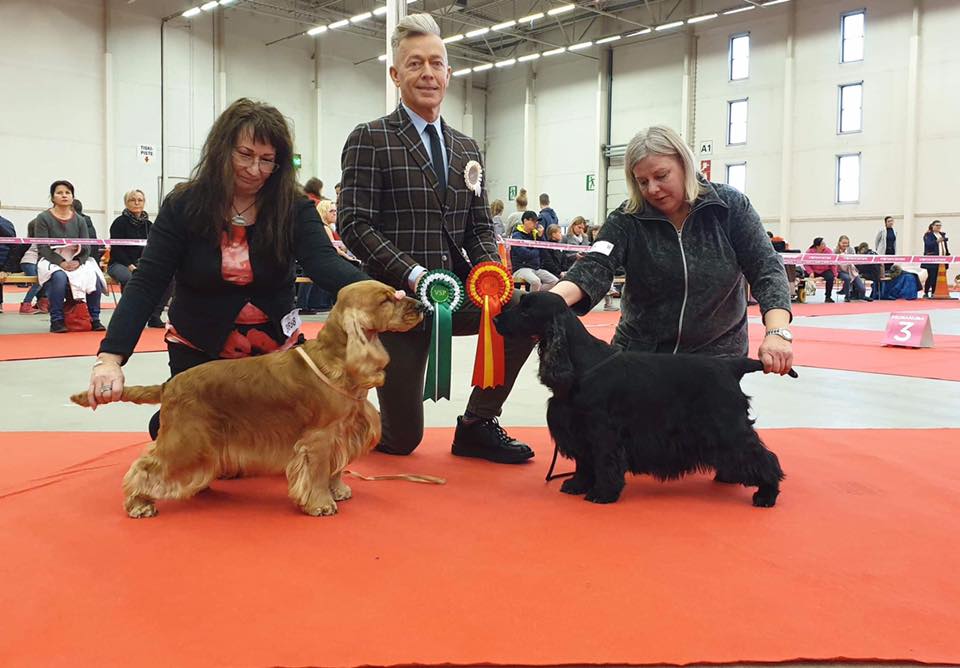 Ella, Näckrosdammens Cartier BOB and BOB veteran!!
BOS Honeywater's Catch of the Day
2020-01-18
18.01.2020 Int.Dog Show Lubin (PL) judge Andrzej Kazimierski PL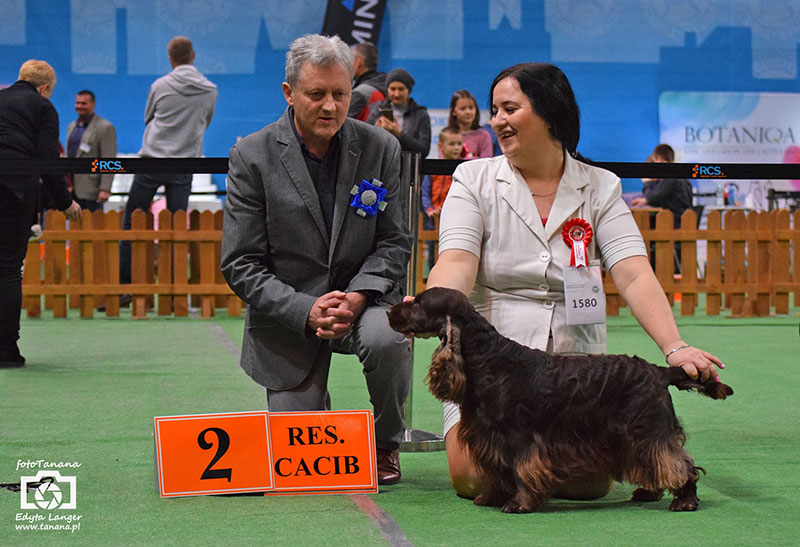 "Wedel" Int Ch Merry Cocktails RETURNER V1 CWC & res. CACIB ( choco )
"Sija" Int Ch TOUCH OF WONDERFULL Modus Vivendi V1/4 CWC & res.CACIB ( black )
It was a great honor to appear in this judge's ring, because it was from him that my adventure with dogs began and it lasts over 30 years - thank you
For the pics I say thank you Edyta Langer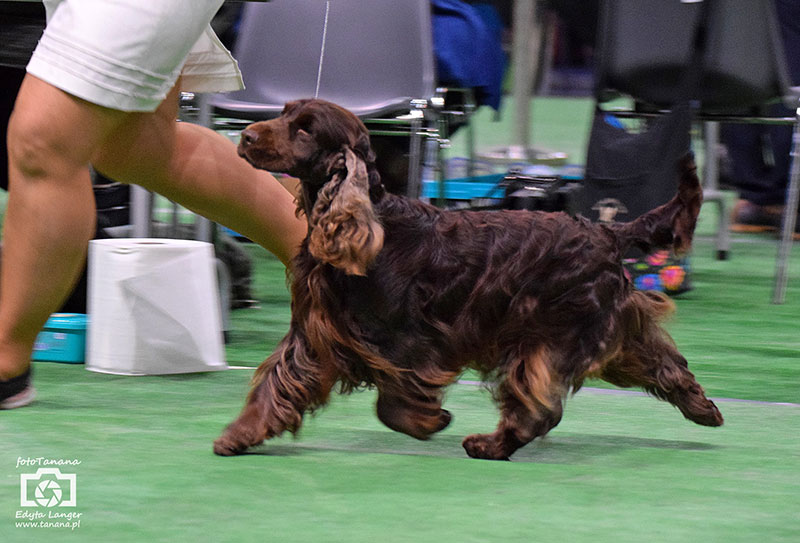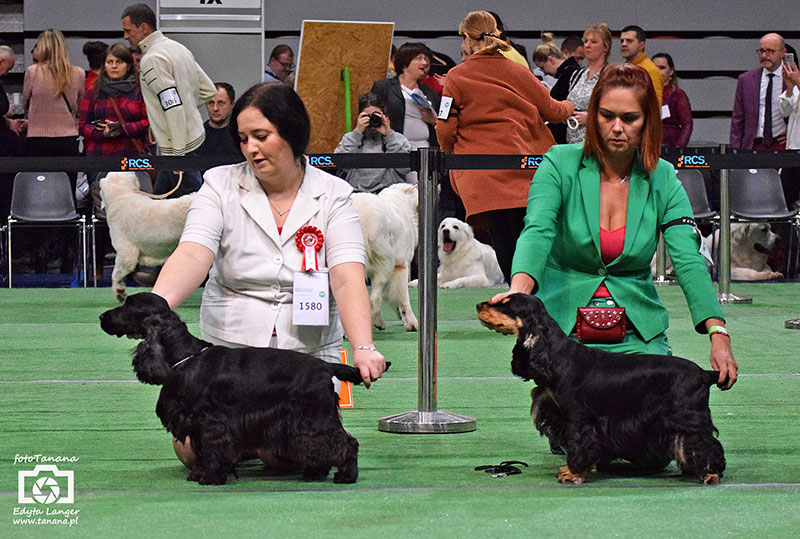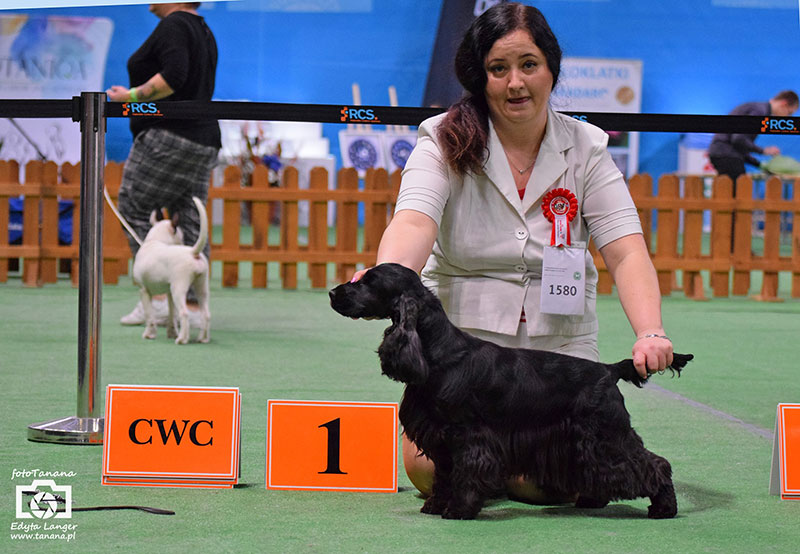 2020-01-18
SSRK Bergslagen, Kumla
Domare Joel Lantz
Alice 3a med HP Svante ex 3a Lilja ex opl Roxi opl

2020-01-03
Göteborg, MyDog SKK nat
Domare: Laurent Pichard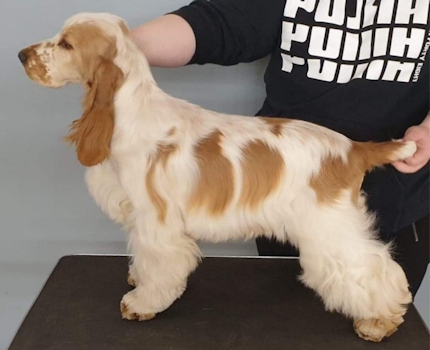 Evitas och Jayces son Punch, Merry Cocktails Creme Fraiche, 1 ukk, CK, 4 BH med R-cert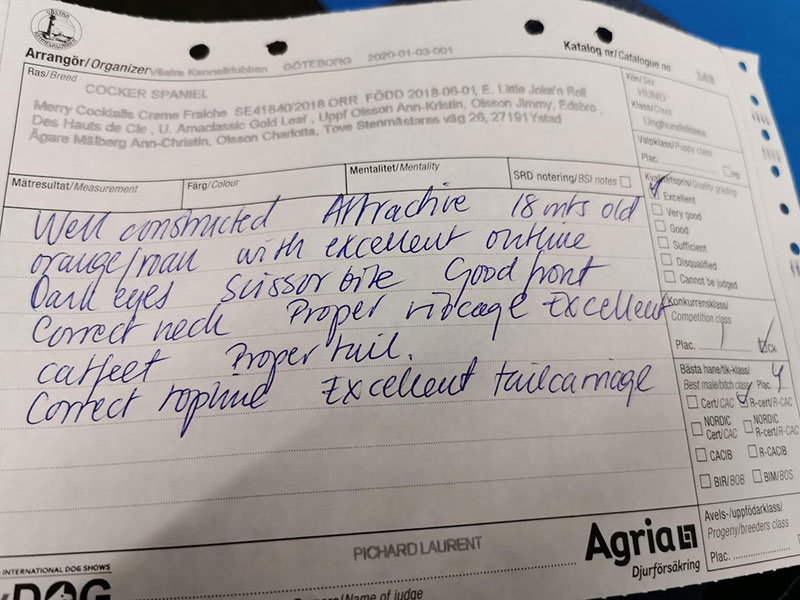 Samma dag blev han pappa för första gången hos kennel Bright Dreams!
Veckan därpå fick han en valpkull hos kennel Quality Dreams!