Näckrosdammens Cartier
f. 2011-09-15
HD B
PRA- och FN normal/clear (A)
"Ella"
Ellas utställningsresultat finns längre ned på denna sida, under stamtavlan!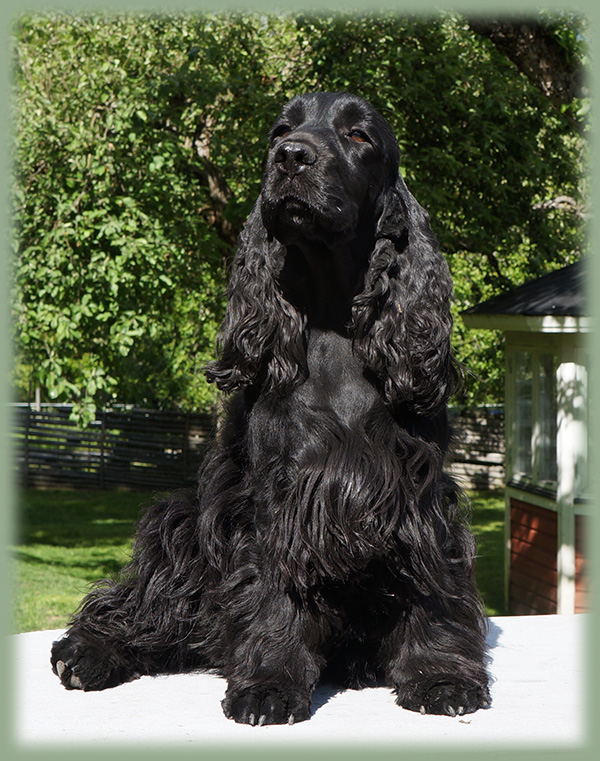 Ella i juni 2016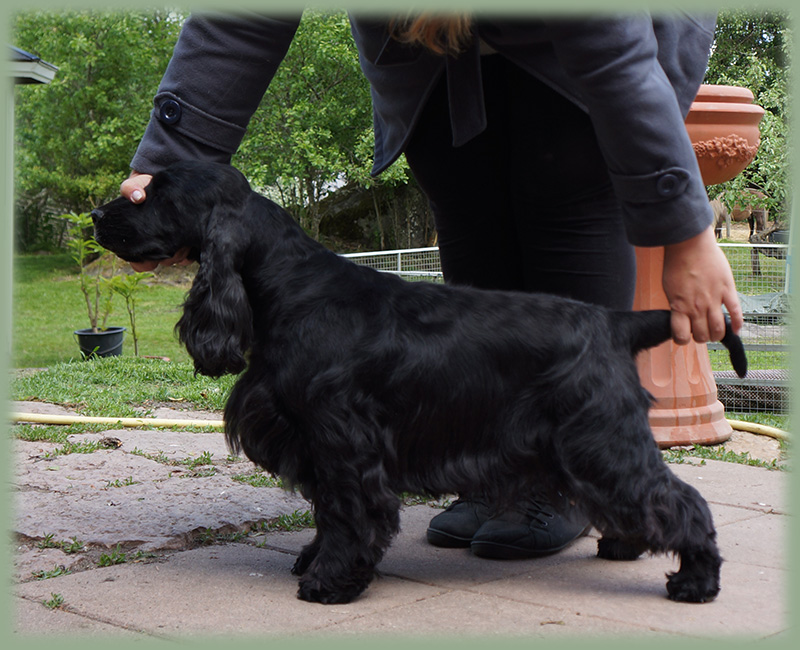 Ella 4 år i "sommarkort" frisyr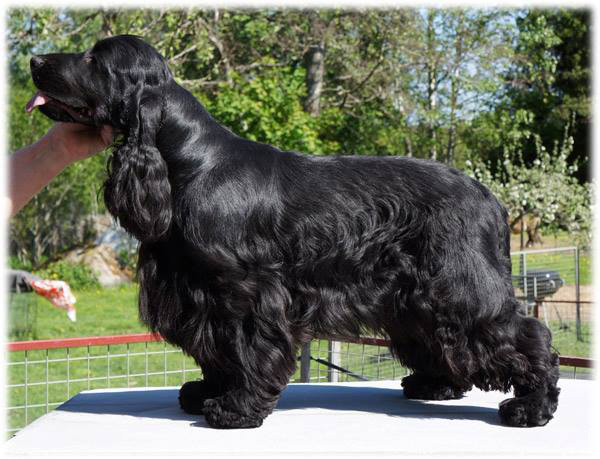 Ella 2 år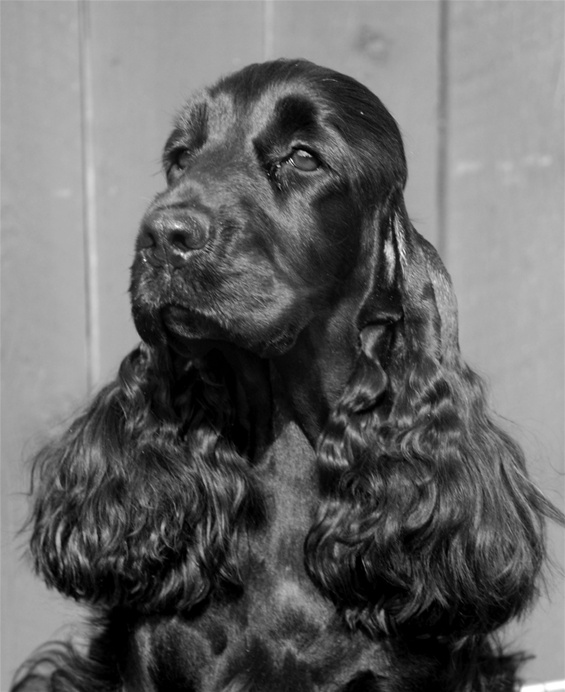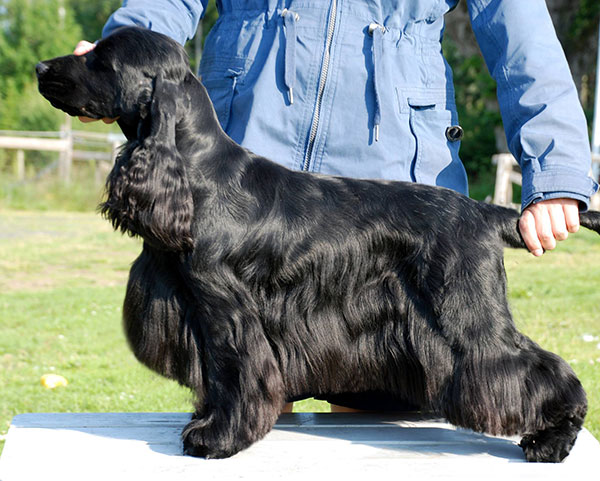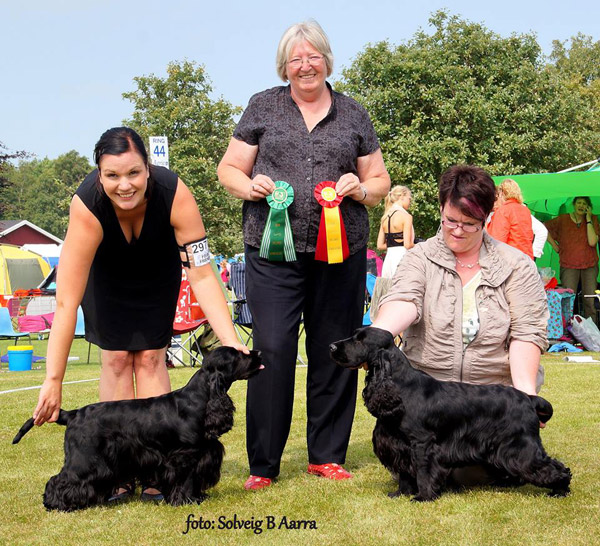 "Ella" Näckrosdammens Cartier & "Derby" Merry Cocktails Derby
Här blir Ella BIM och Derby BIR i Tvååker 2013-07-12 för domaren Pam Blay (UK) där det var drygt 80 cockrar anmälda!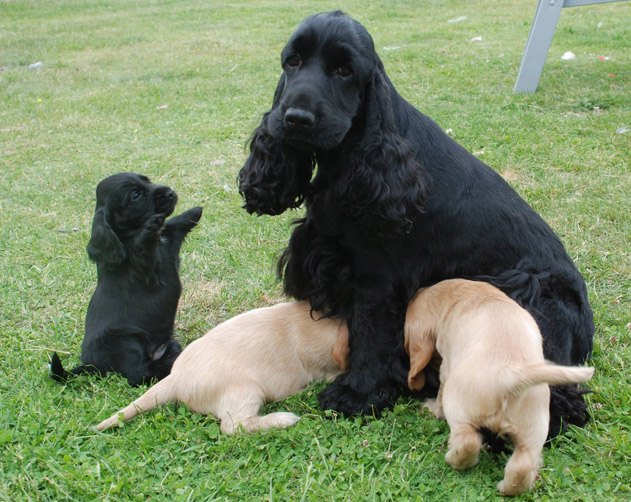 Ella med sina valpar som Derby är far till, bl a Jill
Ella är en otroligt okomplicerad tik, trygg och stabil och alltid glad, precis som en riktig cocker ska vara. Dessutom är hennes anatomi helt i linje med rasbeskrivningen, kort, kompakt osv.....se rasstandarden!

Så här ser stamtavlan ut:

2013-09-22 Sydost Cockerklubb, Asarum
Domare: Mike Wildman (GB)


Bästa Hane
1. C.I.E NORDUCH NO V-09 SE VCH Perchwater Like A Perfect Dream
2. Diamonds Of Åsum Apollon
3. Merry Cocktails Moray
4. Merry Cocktails Quadrant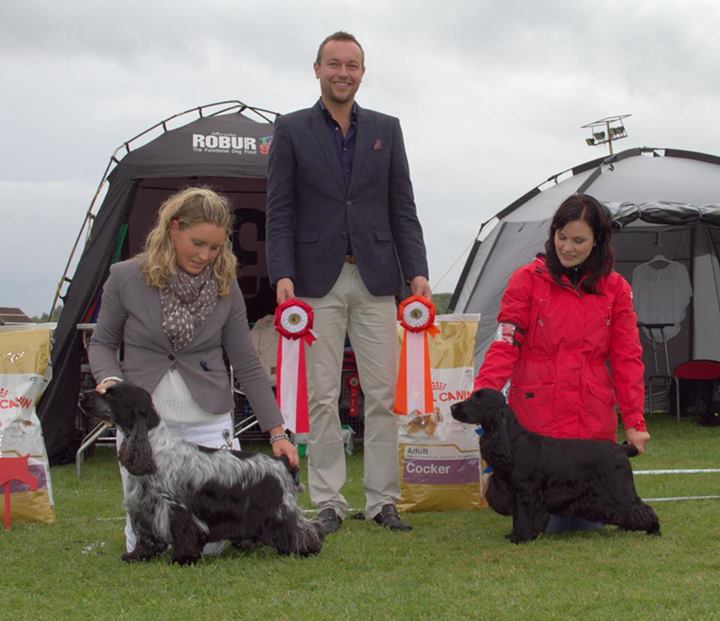 BIR-BIM

Bästa Tik
1. Näckrosdammens Cartier (dotter till MC Honour!)
2. SU(U)CH Art-Wave's Chubby Chic
3. Perchwater Precious Diamond
4. Brightwood's Teal

BIS Valp I: Lönnbackens Korall
BIS Valp II: Näckrosdammens Touch'n Meet
BIS Junior: Perchwater Precious Diamond
BIS Unghund: Brightwood's Teal
BIS Veteran: NO VV-11 SEU(U)CH NOUCH SE VCH Perchwater Mr Rainbow
BIS Uppfödargrupp: -
BIS Avelsgrupp: -

12 - 13 juli 2013
SKK Tvååker, judge Pam Blay (GB)
80 anmälda cockrar!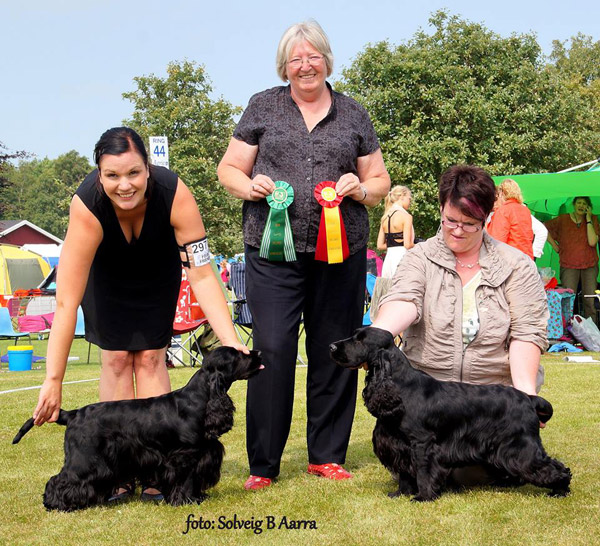 "Derby" Merry Cocktails Derby blev BÄST I RASEN!!!! med Cert!!!
Han är son till Winnie (MC Open Mind) och Teo (MC Victory)
"Ella" Näckrosdammens Cartier BIM med cert! - hon är dotter till Merry Cocktails Honour (MC One And Only & MC Kind Regard)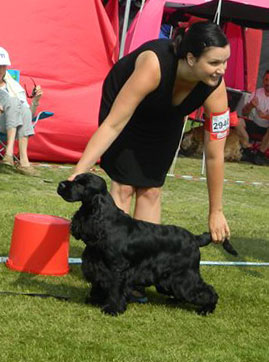 "Derby" Merry Cocktails Derby
12 juli SKK int Tvååker, judge Ruth Thompson (AU)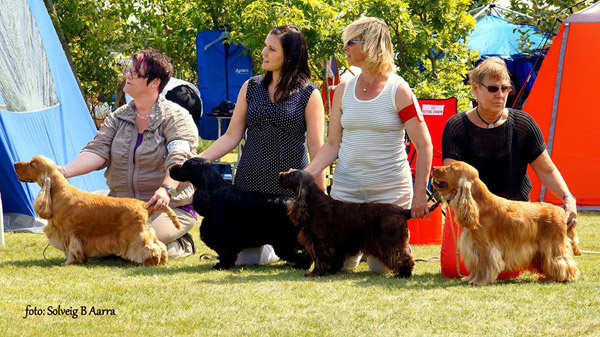 BÄSTA UPPFÖDARGRUPP!! med Kevin, Derby, Gina och Moray!
Tack Lilly Ann, Maria, Petra och Inger!
2013-07-12 SKK Tvååker
Domare: Pam Blay (GB)
Bästa Hane
1. BIR CERT Merry Cocktails Derby (s) äg: Maria Lindell Olsson
2. R-CERT Ying Yang Made In Austria (s) äg: Malin Johansson
3. Ch Pansy's Nothin'Compares To You (r) äg: Elisabeth Andersson & Ann Hallgren
4. Ch Merry Cocktails Melody Maker (r) äg: Lilly A Birkeland (NO)
Bästa Tik
1. BIM CERT Näckrosdammens Cartier (s) äg: Maria Lindell Olsson
2. Ch Backhills Xpect A New Day (blr) äg: Karin Staaf
3. R-CERT Blomstergårdens Sonja (orr) äg: Annelie Uppelycka
4. Ch Line Sam Such Fun (r) äg: Camilla Benon & Tord Lundborg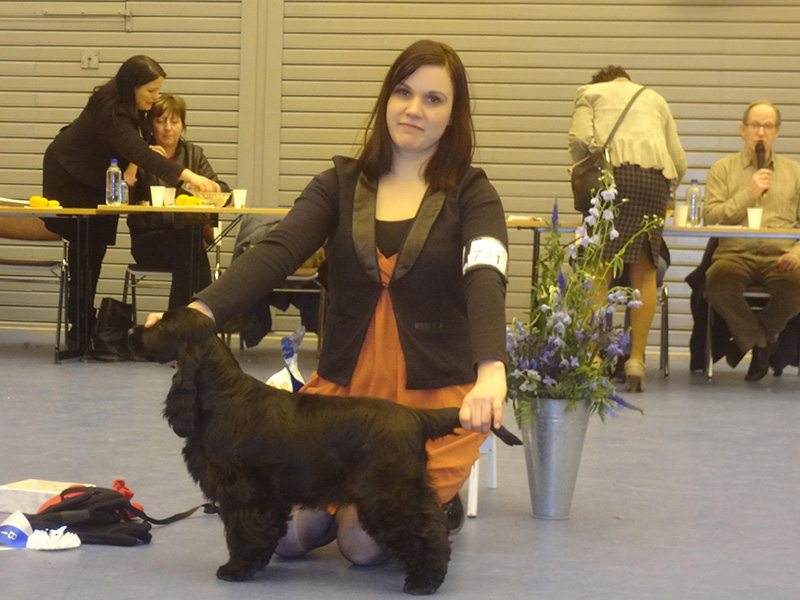 Ella, Näckrosdammens Cartier, kom i dag på topp bland alla 30 cocker valpar i Q-poolen i Hässleholm, så skoj!
Sen slog hon till och blev BIG 2:a med kritiken:
"Välbalanserad tikvalp av hägsta klass. Vackert feminint huvud och uttryck. Utmärkta rasdetaljer "all over". Rör sig utmärkt. Lämnar inget övrigt att önska!"