Merry Cocktails Essence
"Mirja"
f. 2014-06-11
Hereditärt optigen normal/clear (A)
FN normal
Ögonlyst 2016-12-13 ua (Finland)
Mirjas och hennes avkommors resultat finns längre ned på denna sida, under stamtavlan!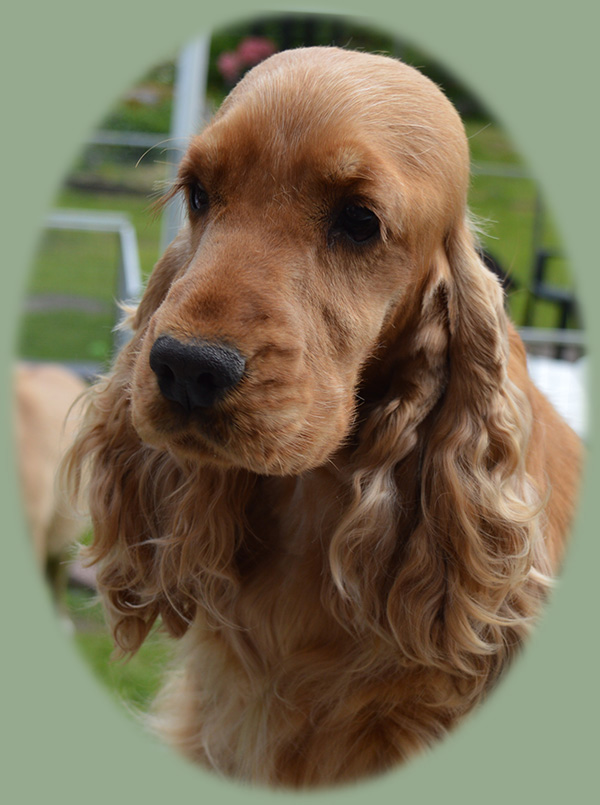 Mirja 2 år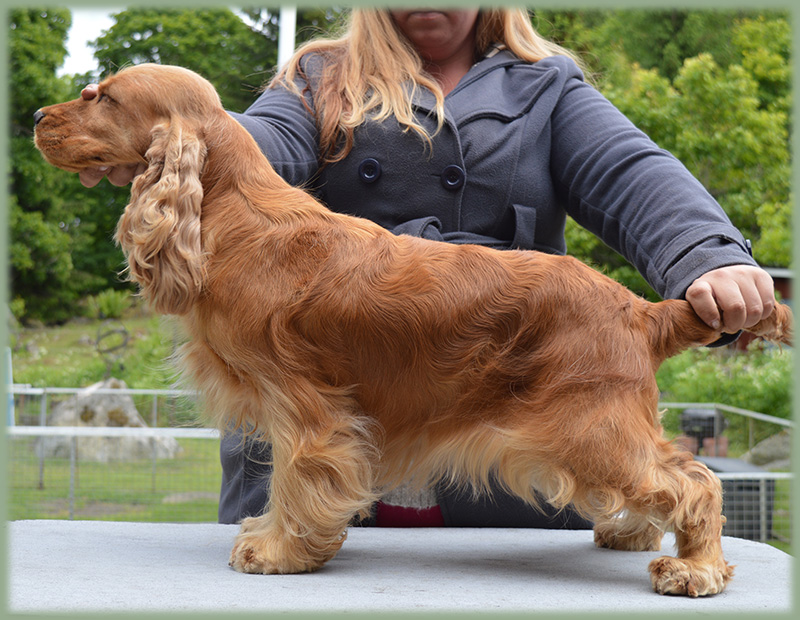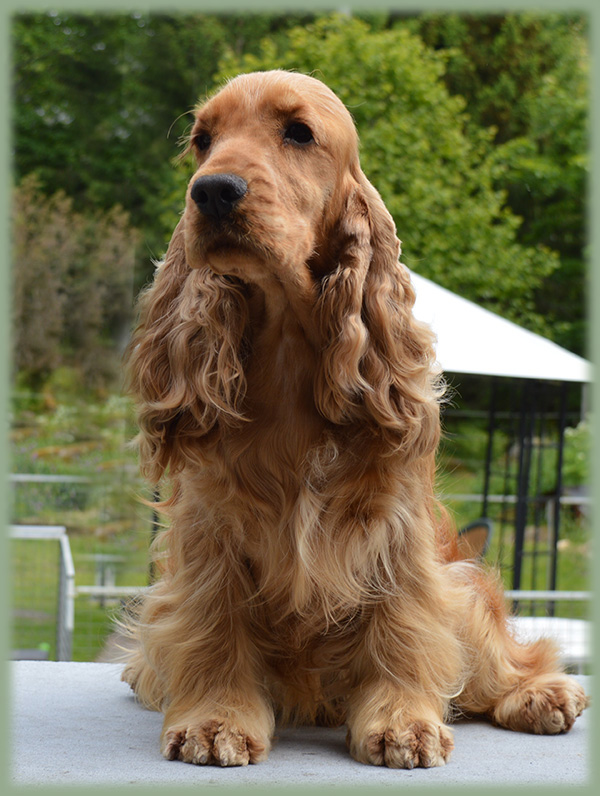 Mirja i juni 2016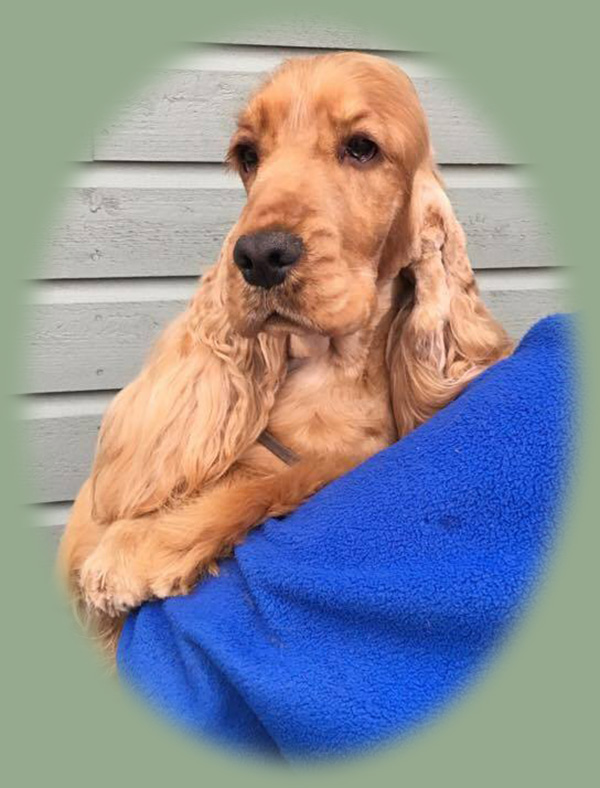 Mirja 2,5 år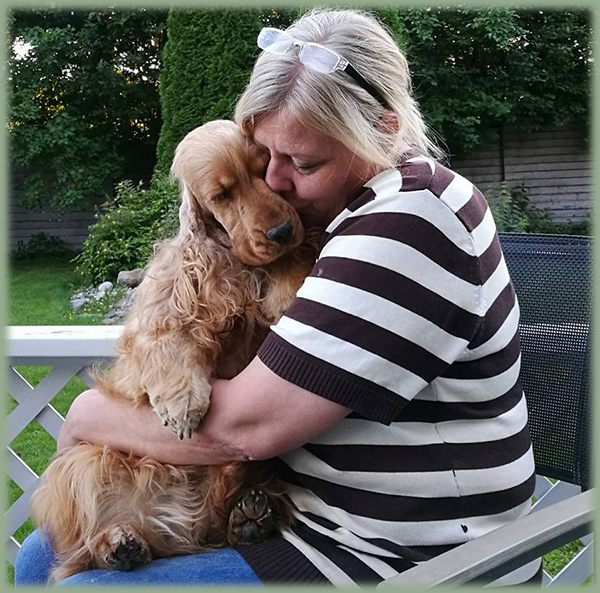 Mirja har varit utlånad till kennel Flyers i Finland nästan ett år. Där hade hon en valpkull med bl a dottern Sari. När hon och dotter Sari ska resa hem skriver Paula så vackert om Mirja: "Mirja's stay in Finland came to the end and we have to say goodbye to her now. Mirja is a lovely dog and loved from all her heart. I believe Mirja's kids will be seen in Flyers cockerspaniels in the future. We will miss her a lot but now she is in her birth home and I believe she already missed all of that. Thank you Ann-Kristin Olsson that we got to know Mirja and got her at our home for a while. We were impressed of her lovely temperament and she left her paw marks into our hearts."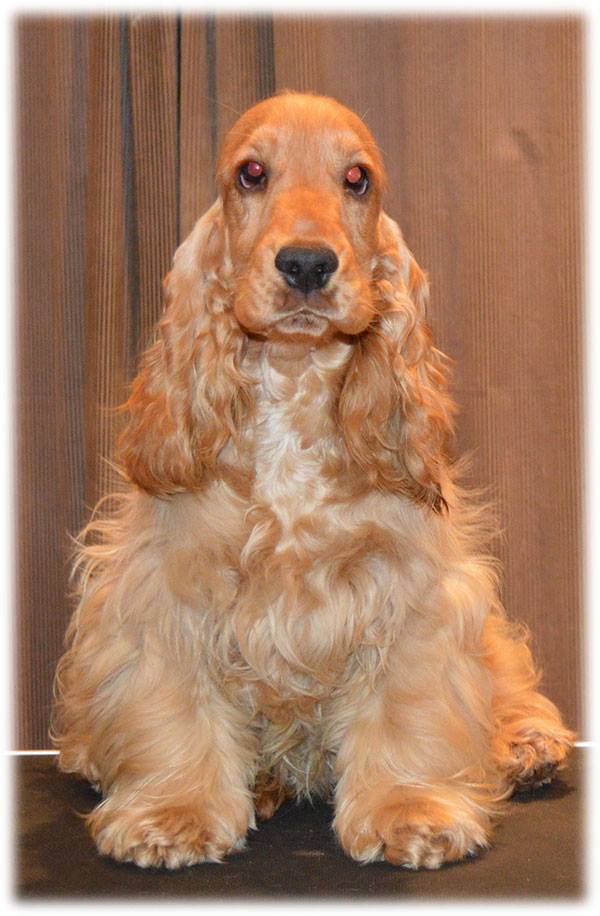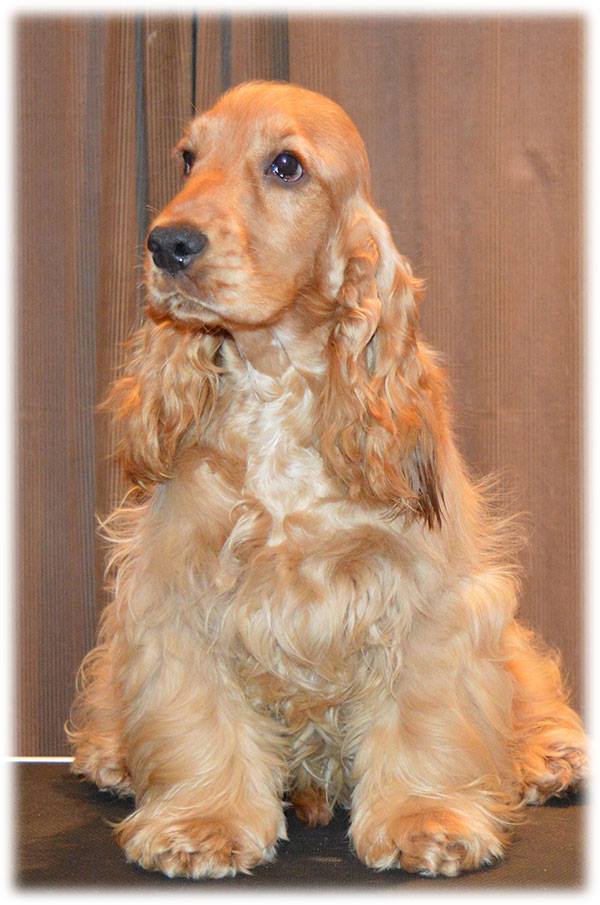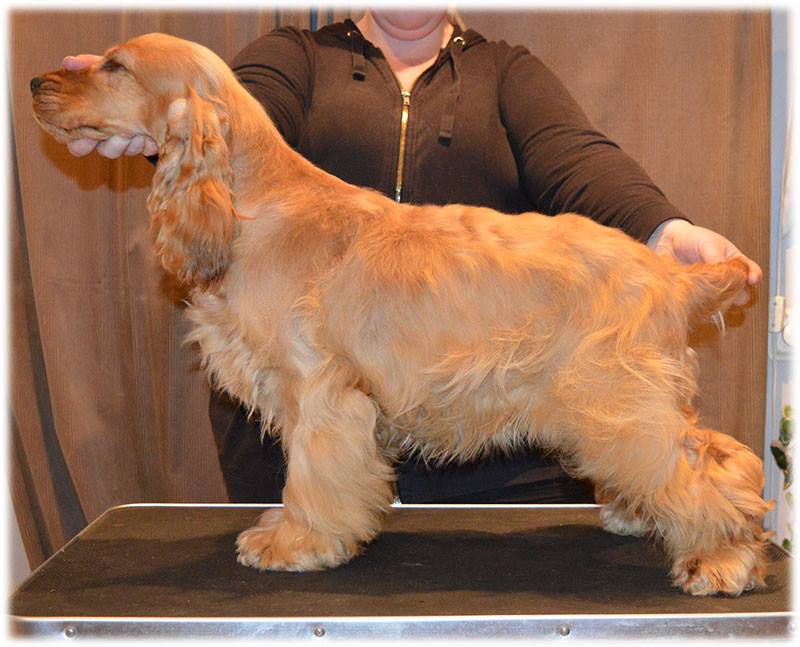 Mirja är 8 månader på bilderna ovan och har en riklig valppäls som det snart är dags att dra av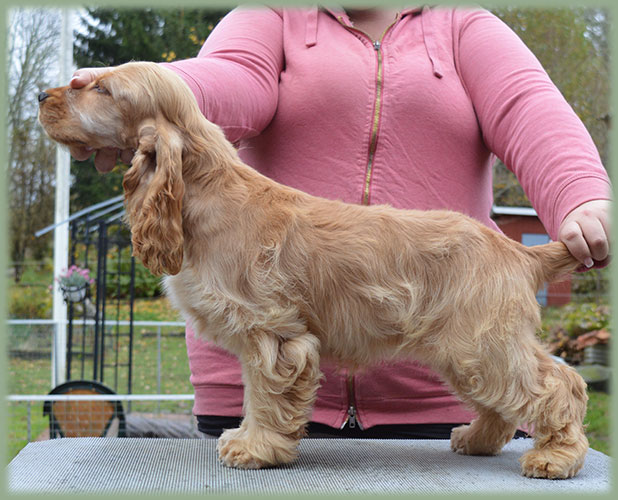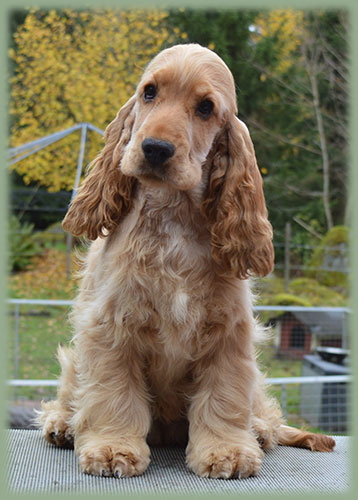 Mirja 4 månader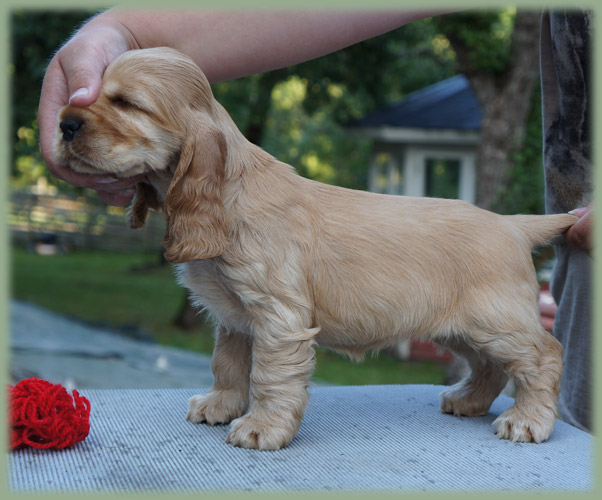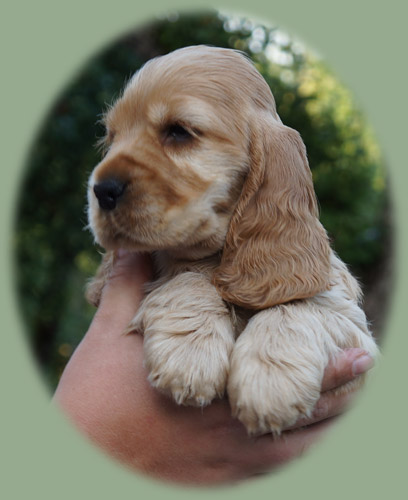 Mirja 6 veckor
Här kan man följa Mirja och hennes syskon!
23 juli 2014 blev Goldas och Phils valpar sex veckor!
Blandade bilder från den 6:e veckan!
6 augusti blev Goldas och Phils valpar 8 veckor!
Här kan man se Mirjas bror Mio!

Far och mor: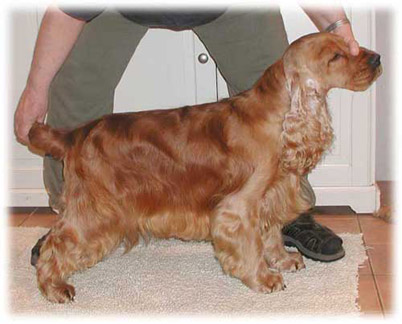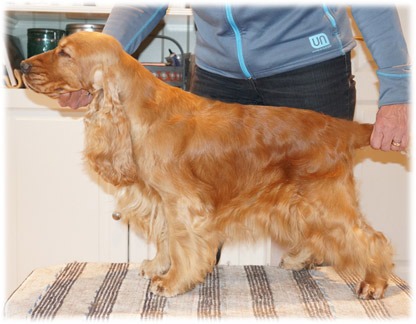 Phil Merry Cocktails Unity & Golda Merry Cocktails Mersey

Så här ser stamtavlan ut:

2017-10-07
Eilisen päivän tunnelmia Suomen Spanieliliiton erikoisnäyttelystä 7.10.2017
ROP- pentu FLYERS DUP I DUP (15pentua) Tuomarina Jose Romao Pereira Silva, Portugali
ROP-vet FI MVA HEVW-16 KRISTALA COCKWAVE'S FAST MOVER
VSP-vet C.I.B FI&EE&LV&BY MVA EE JMVA KRISTALA COCKWAVE'S FLOWER GIRL
Tuomarina Sara Nordin, Ruotsi
Sisarukset
❤
FLYERS ABRAKADABRA JUN ERI2 PU4 va-sert
Ainoana mukana ollut narttu FLYERS RED VELVET AVO ERI
Muut joutuivat sairastapausten vuoksi jäämään pois viime hetkellä,
mutta nyt näyttäisi että tytöt voivat hyvin
❤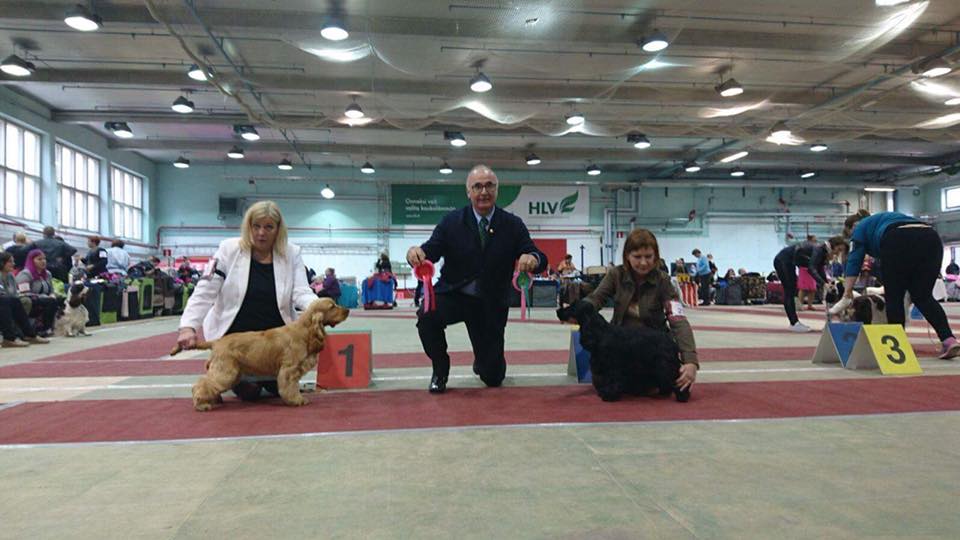 ROP- pentu FLYERS DUP I DUP (15pentua) Tuomarina Jose Romao Pereira Silva, Portugali
Mirjas och Veetis son som är bror med Sari!