Merry Cocktails Quintessence
"Queeny"
f. 2012-05-03
prcd-PRA- and FN normal/clear (A) by parents
Owner: Magali Blanquer, kennel Clemalive, France
She is also owner of Merry Cocktails Idea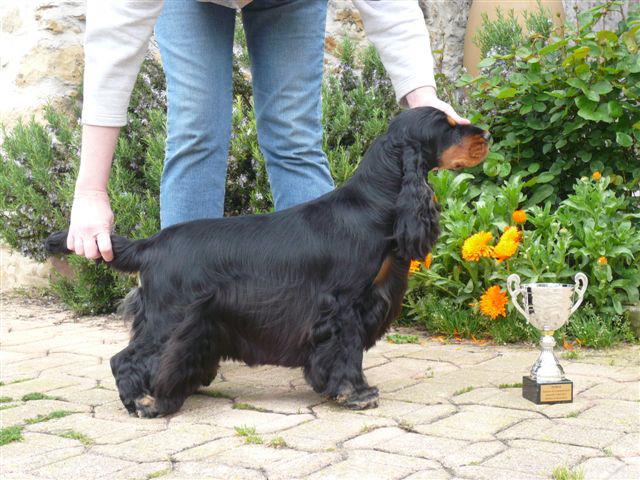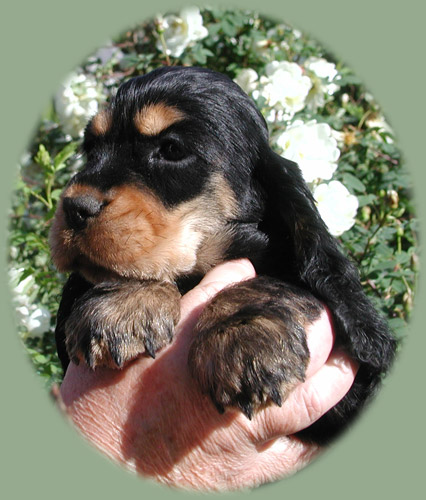 Merry Cocktails Quintessence 7 veckor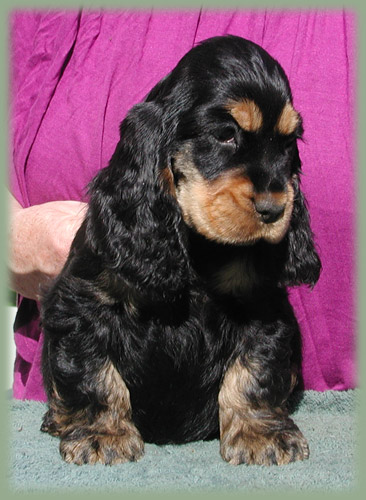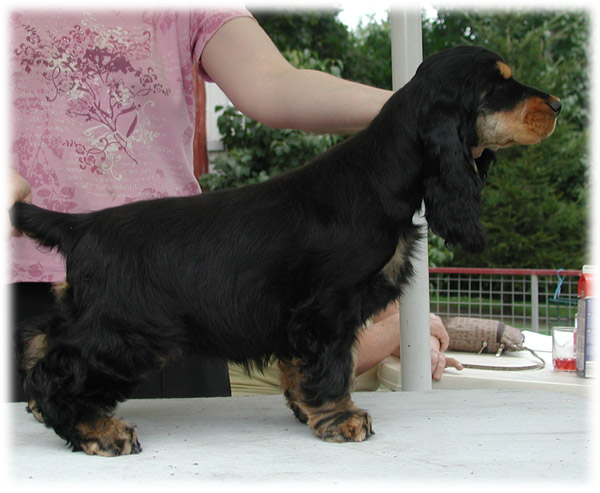 Merry Cocktails Quintessence drygt 3 månader - innan avresan till Frankrike
Bilder från helgen i augusti 2012 då vi hade besök av Queenys ägare från Frankrike!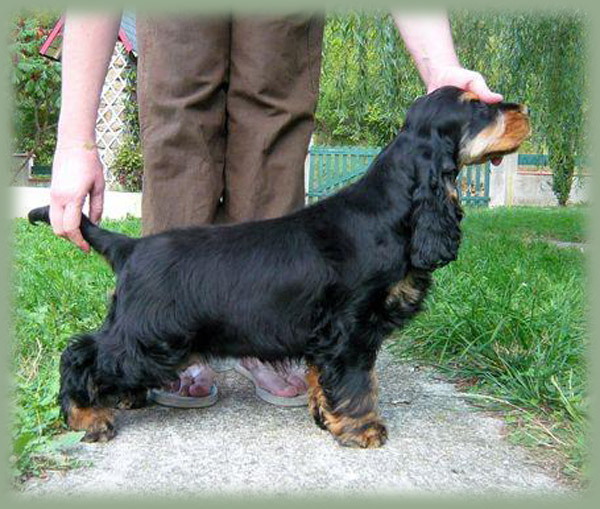 "Queeny" Merry Cocktails Quintessence 4 månader hemma i Frankrike
Här kan man följa Queeny och hennes syskon från födseln till de är åtta veckor!
Queenys syster Tessan - som i stamtavlan heter Merry Cocktails Queeny till skillnad från Queeny som i stamtavlan heter Merry Cocktails Quintessence!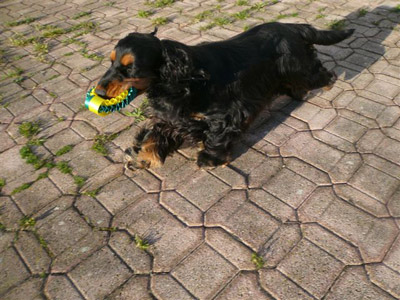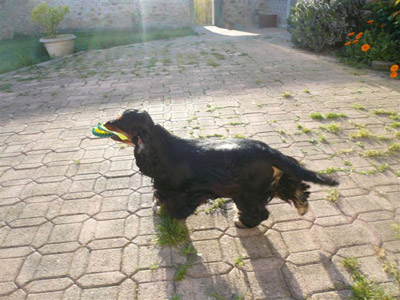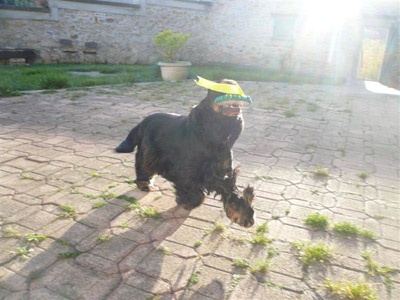 Dancing Queen!! - lika sprallig och glad som sin mor Marion, mormor Jessie och mormorsmor Bibbi:)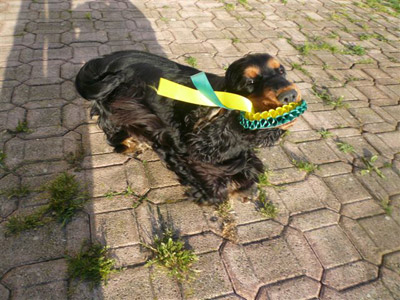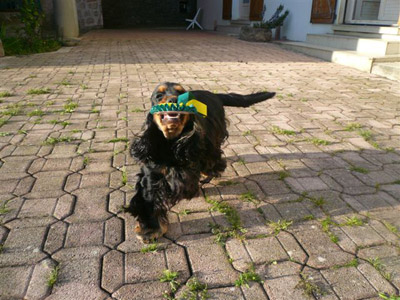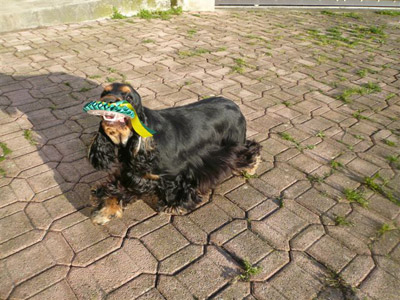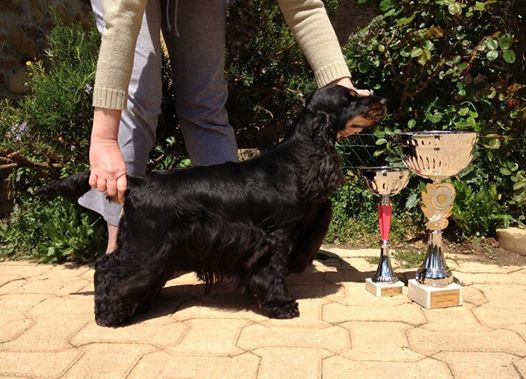 Även Queenys dotter Idesia är framgångsrik!

Far och mor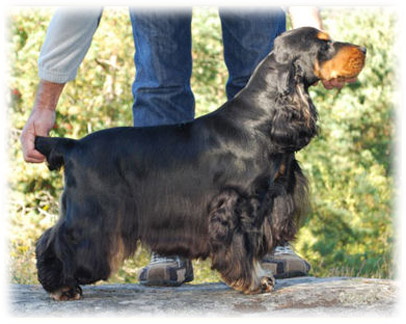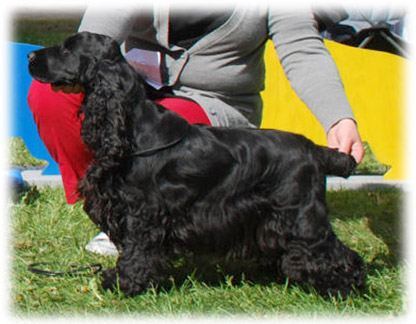 Ozzie Black Petrs & Marion Merry Cocktails Debonair

Så här ser Queenys stamtavla ut:

Euro Dog Show 01.09.13 Genéve, Schweiz
Euro Dog Show 01.09.13 : CACS pour Queeny (16 mois), sans grand mérite puisqu'elle était seule dans sa classe (ceci dit on a évité l'excellent sec) mais très bon résultat tout de même !

Par contre je me permets de vous interpeller messieurs dames les juges : s'il vous plaît prenez le temps de juger !!! de bien regarder et toucher les chiens !!.. encore une fois je ne critique pas le classement, juste la manière.. Merci mille fois à tous ceux qui le font déjà et l'ont toujours fait, c'est de plus en plus appréciable !

Ceci étant j'ai passé un excellent week-end chez toiAline, merci pour tout ma Linette.. j'ai vu de beaux chiens, j'ai aussi partagé de super moments avec des amis que j'ai été ravie de revoir des passionnés et fait de belles rencontres..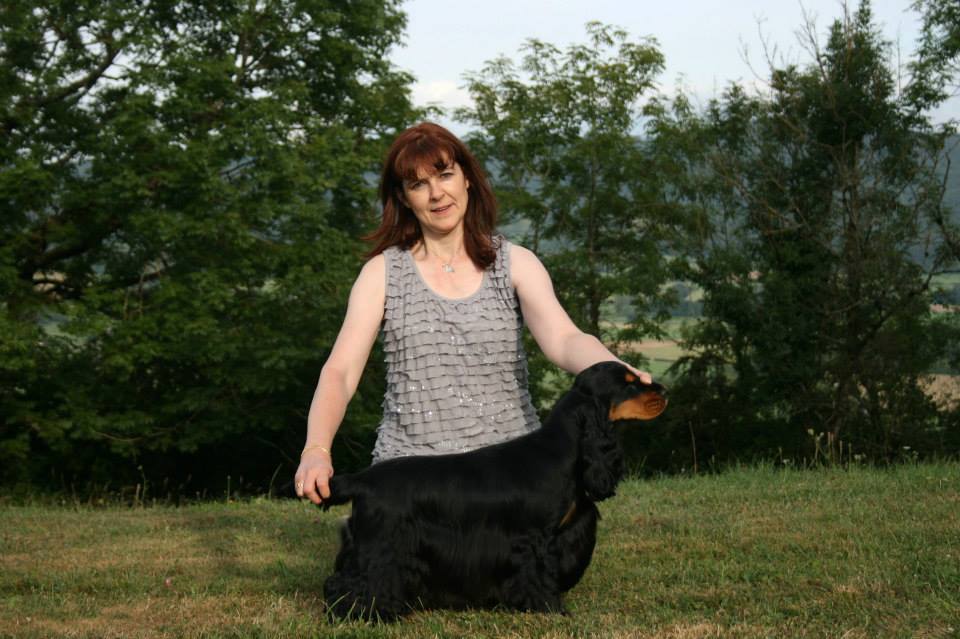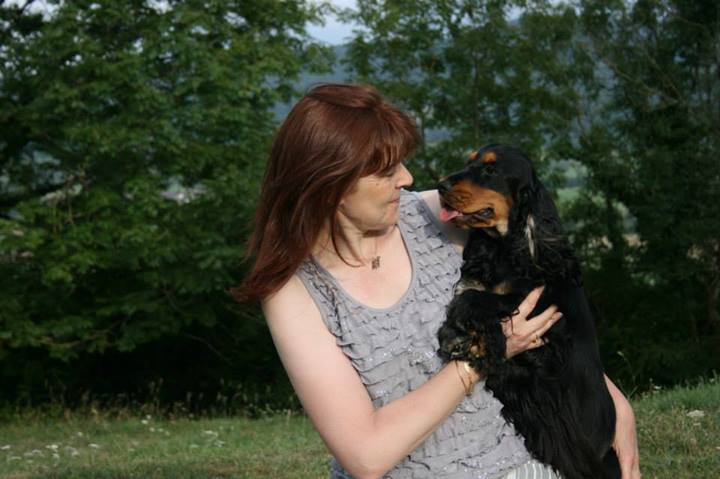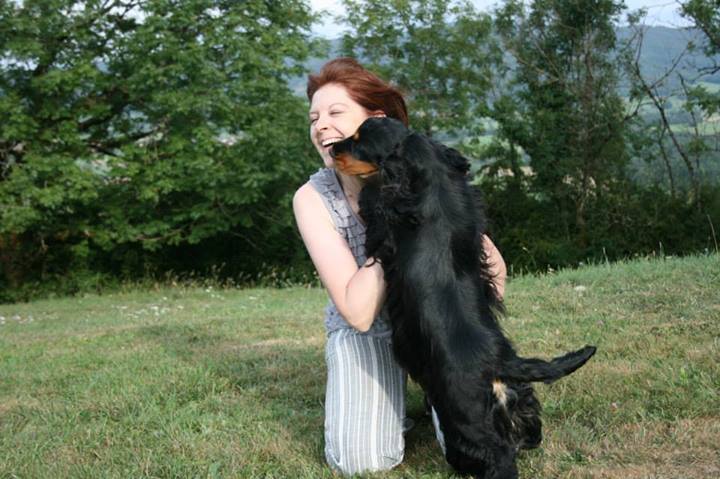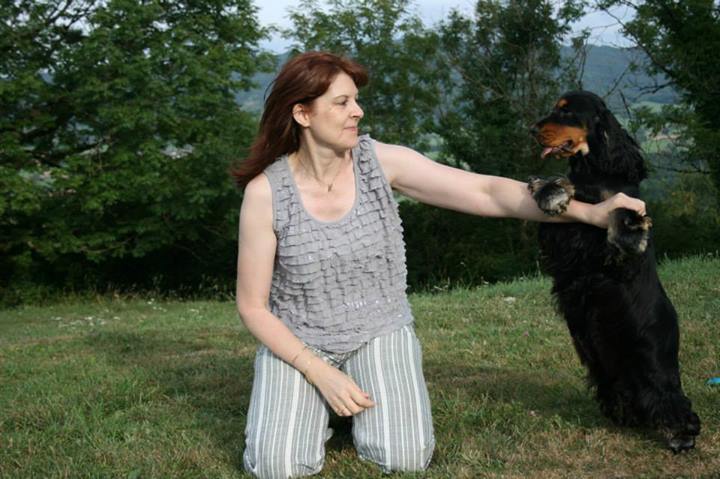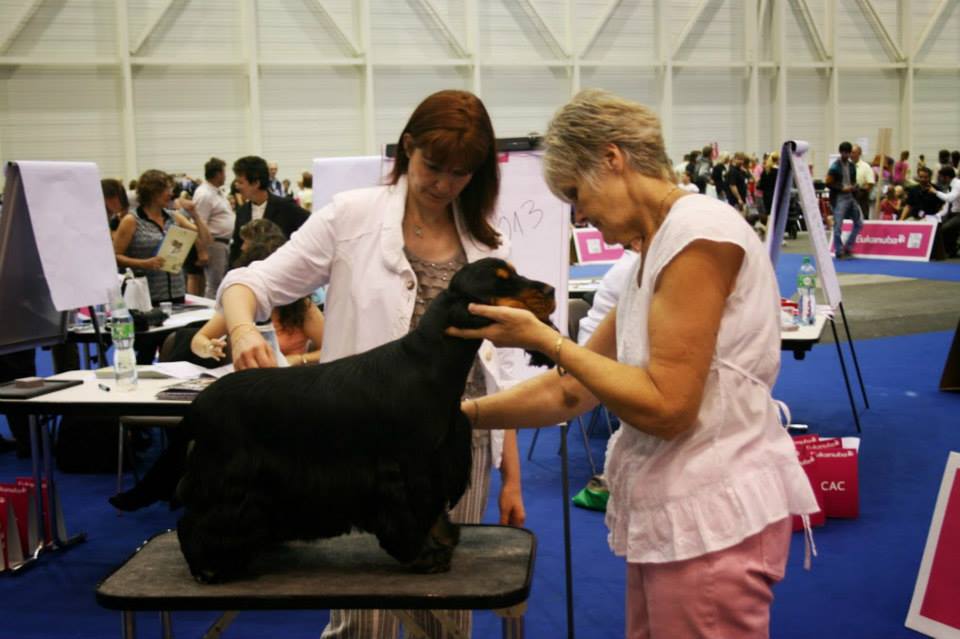 Congrats Magali Blanquier!

10 - 11 augusti 2013
Queeny engagée pour la première fois en classe "Intermédiaire" à l'IB de Brive ce 11.08.13 obtient le CACS + CACIB sous les jugements de Mme Cornet-Gougon, bravo ma puce !!

Queeny first time out in "intermediate class" at IB Brive : CACS + CACIB !
french judge Mrs Cornet-Gougon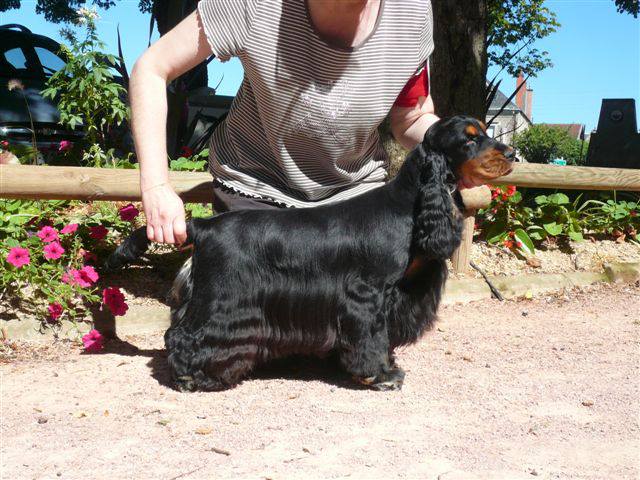 Queeny Merry Cocktails Quintessence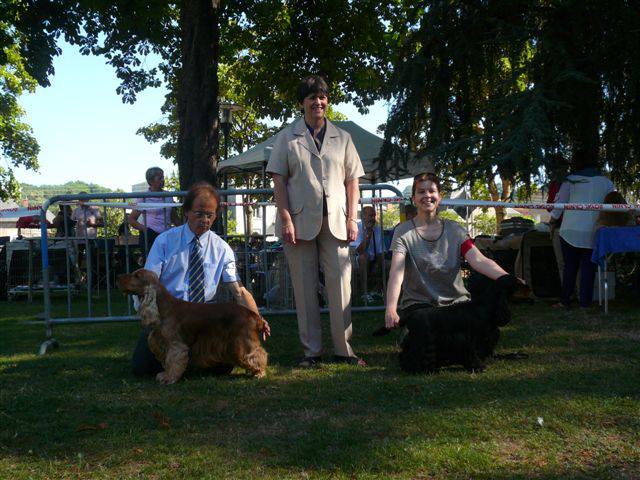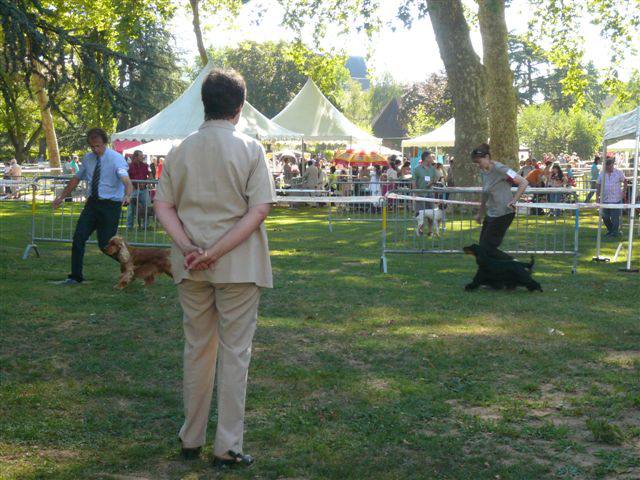 23 juni 2013
Super journée à l'IB d'Auch du 23.06.13 !!

Queeny, classe "Jeune" :
MEILLEUR JEUNE, MEILLEUR de RACE,
3e MEILLEUR JEUNE du GROUPE et 2e MEILLEUR du GROUPE !!! à seulement 13 mois !
sous les jugements de Daila Rocchi, spécialiste de la race, juge fort appréciée pour ses compétences et son sérieux !
Si quelqu'un a des photos de l'expo, notamment du ring d'honneur, je suis preneuse (cette photo-là a été prise à la maison hier).

Queeny, in "Junior class", was : BEST JUNIOR, BOB, 3rd BEST JUNIOR in GROUP and RESERVE BEST in GROUP !!! she's only 13 months old !
the judge was Daila Rocchi, specialist of breed, a judge much appreciated to be serious and competent !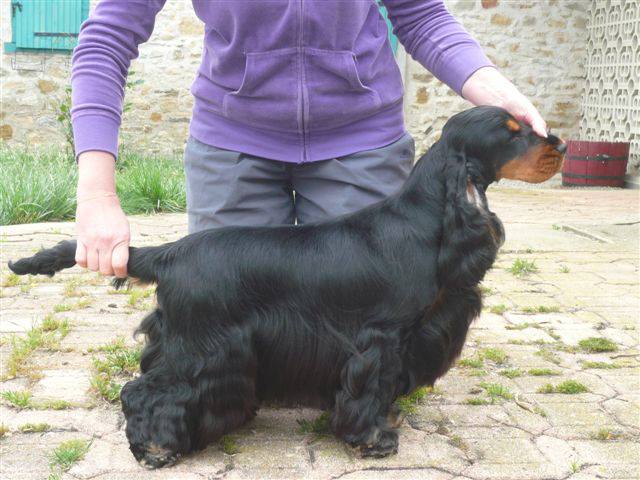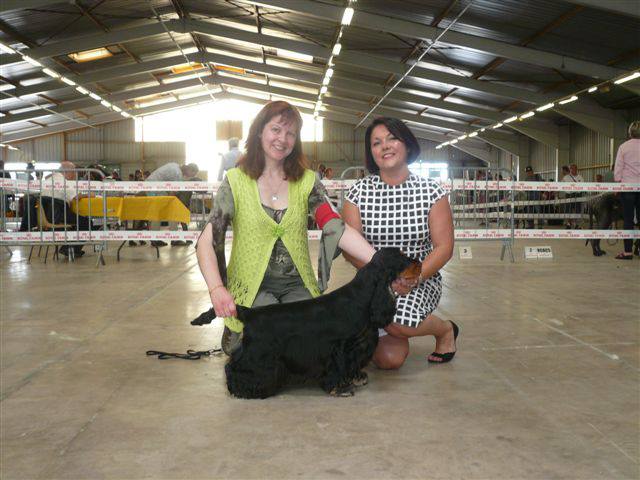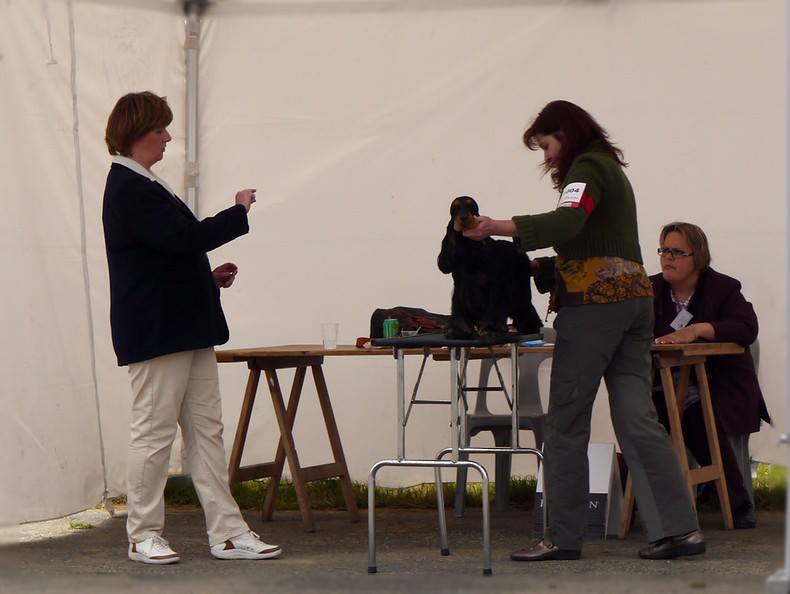 22 maj 2013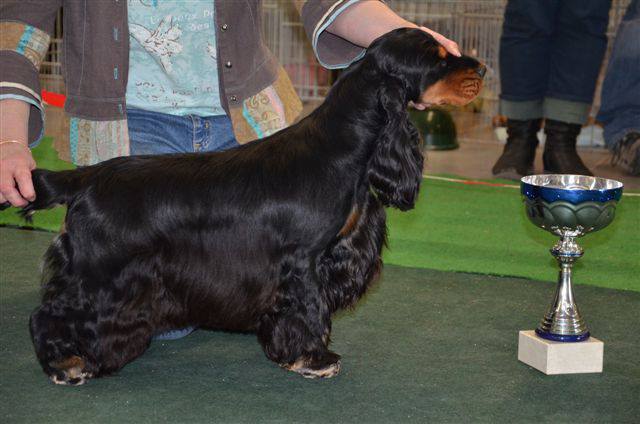 Queeny Merry Cocktails Quintessence BIS Spaniel R.E. Labruguière!!

9 maj 2013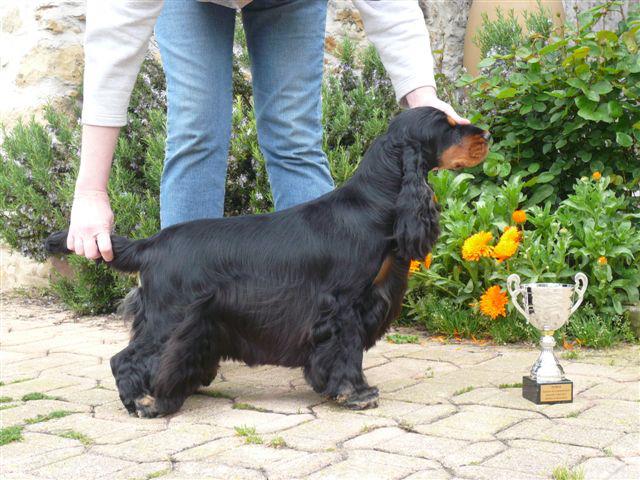 Merry Cocktails Quintessence "Queeny" BOB Junior !!! à l'IB de Marseille

13 april 2013
CACIB Pau du, France, judge M. Medard Ringuet, FR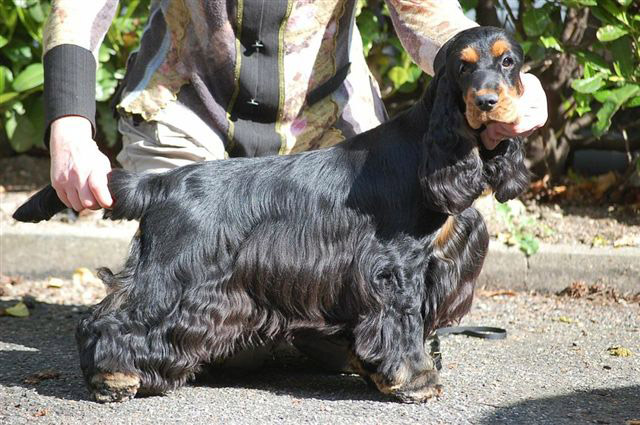 Merry Cocktails Quintessence Queeny (11 mois) 1e excellent en classe jeune!!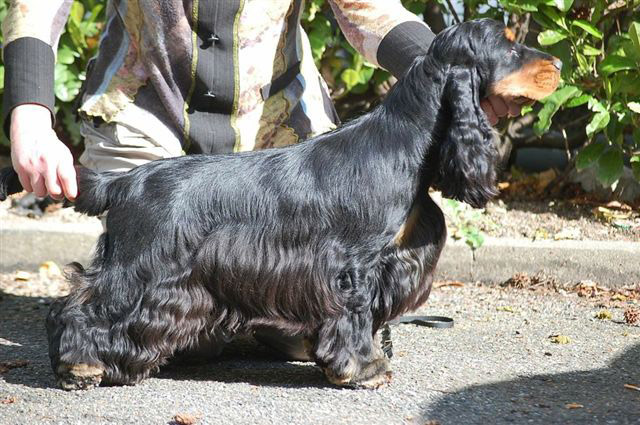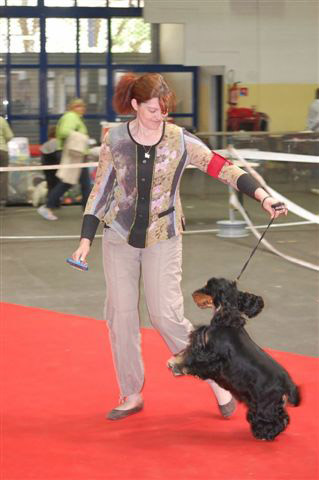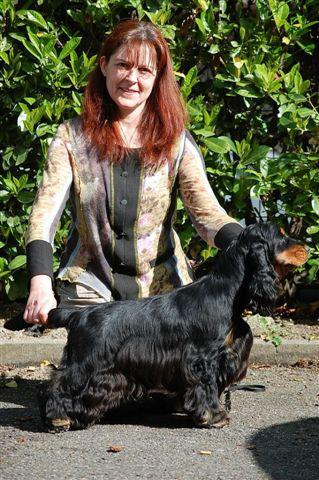 16 - 17 mars 2013
Montluçon, France
Club Show judges are John Thirlwell for black.. Telford Sue for red and Telford D.J. for particolors.
And about CACIB Montluçon the following day (it's a "special english cockers"), the judge is Joao Vasco Pocas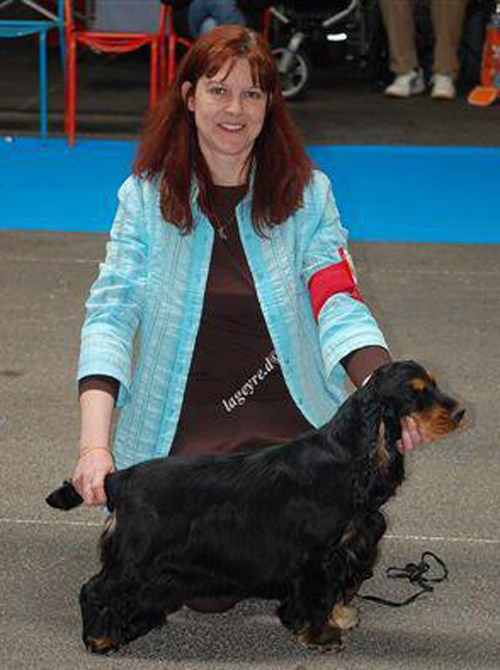 Merry Cocktails Quintessence "Queeny" was 2nd at Kennel Club Show, and 1st excellent at CACIB Show
Huge Congrats Magali! Well done!

16 februari 2013

Bourges, Frankrike. Judge: Breedspecialist Dusko Piljevic

"Queeny" Merry Cocktails Quintessence was BOB Junior and BOS!!!
"Top quality, excellent type well balanced, splendid head and expression and nice marking, excellent neck and shoulders, very good skeleton, excellent foot, very good construction full of substance for her age, superb topline and tail fastener, excellent angulations in front and behind, handled in superb condition, merry movement which shows her excellent temperament."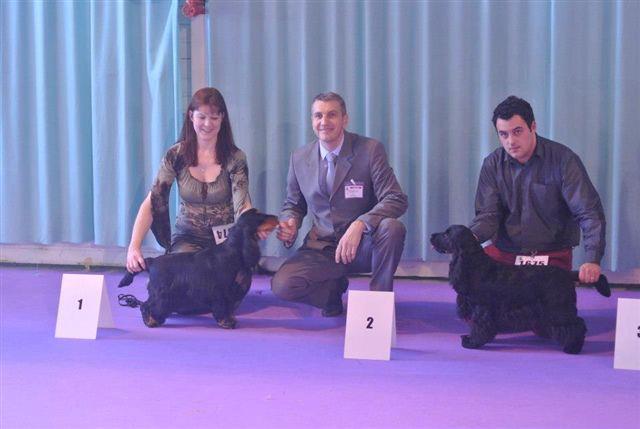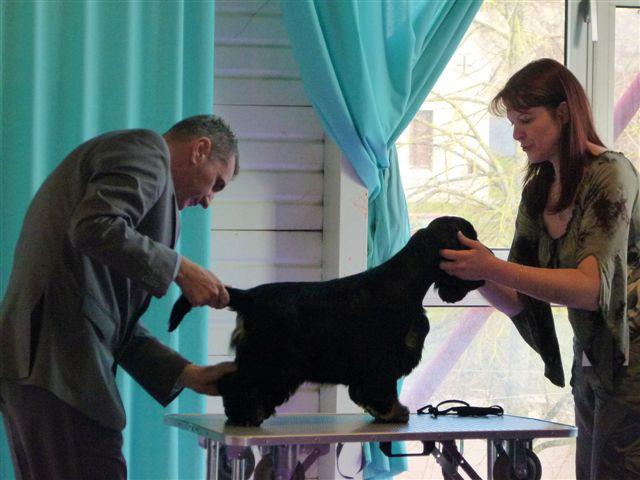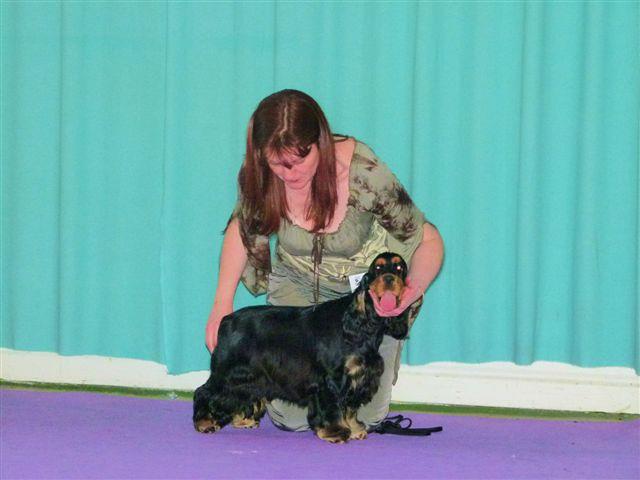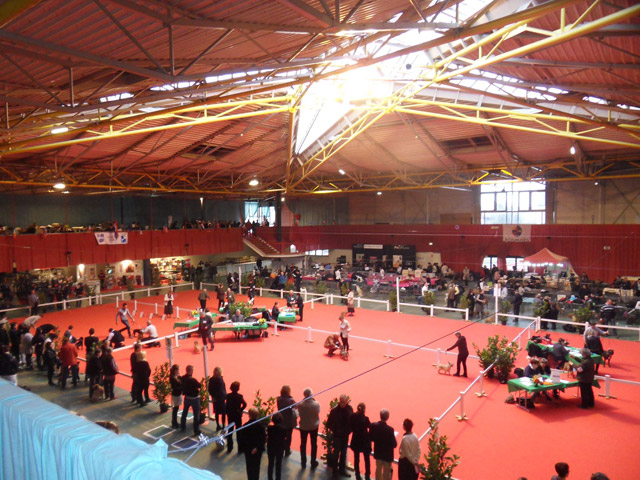 Congratulations, Magali!!!
Even though the success isn't a complete surprise, considering that Queeny is in such loving and competent hands!

6 januari 2013
Exposition de Bordeaux, France, judge Michael Masters (GB)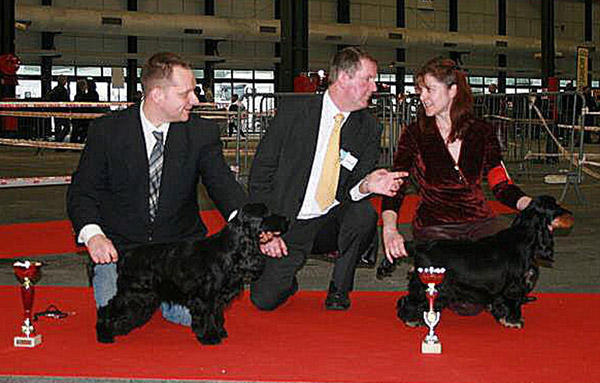 "Marions" och " Ozzies" dotter "Queeny" Merry Cocktails Quintessence BIM-valp!!
"Queeny was Best Puppy female ! with such nice comments of the judge Michael Masters, specialist of breed, "I love her".. that's his words, thank you very much Sir, thanks my little princess, that happiness! .. such outgoing pup, merry, head up, she walks like a queen ! what a pleasure to handle her !"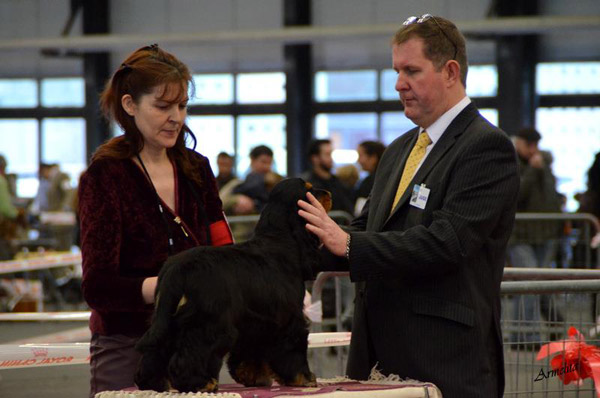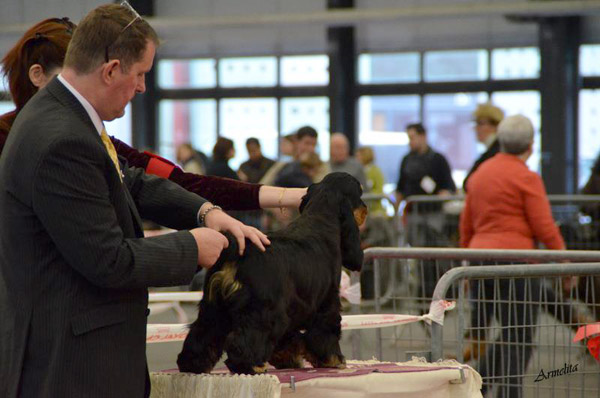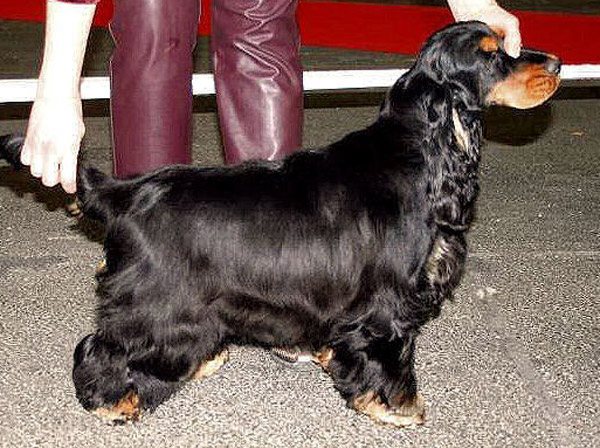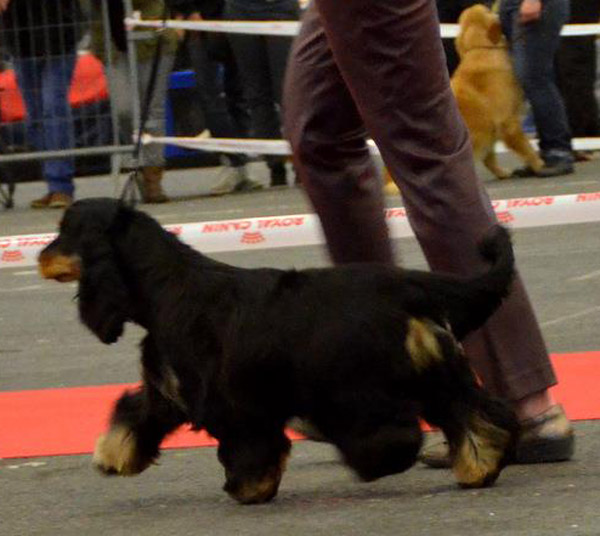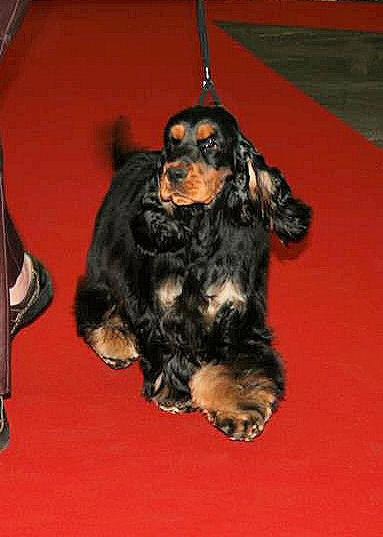 Congrats Magali! You make us proud!