Flyers Ding Ding Dong
"Sari"
f. 2017-02-22
Hereditärt prcdPRA- och FN normal/clear (A)
AON normal/clear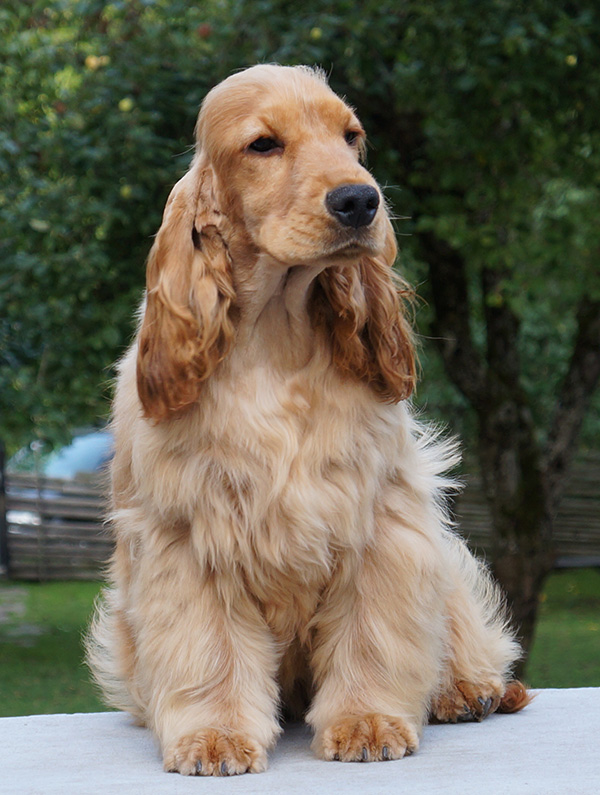 Sari 6 månader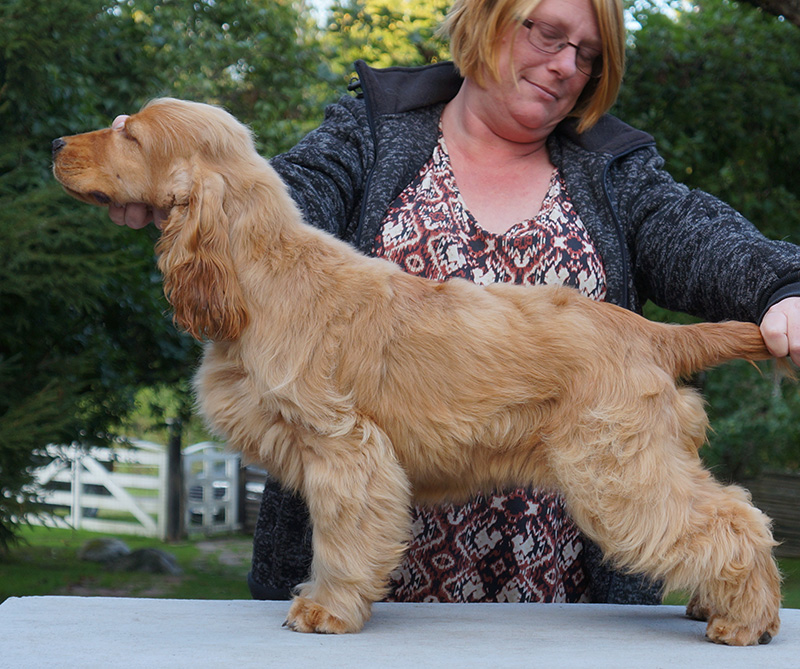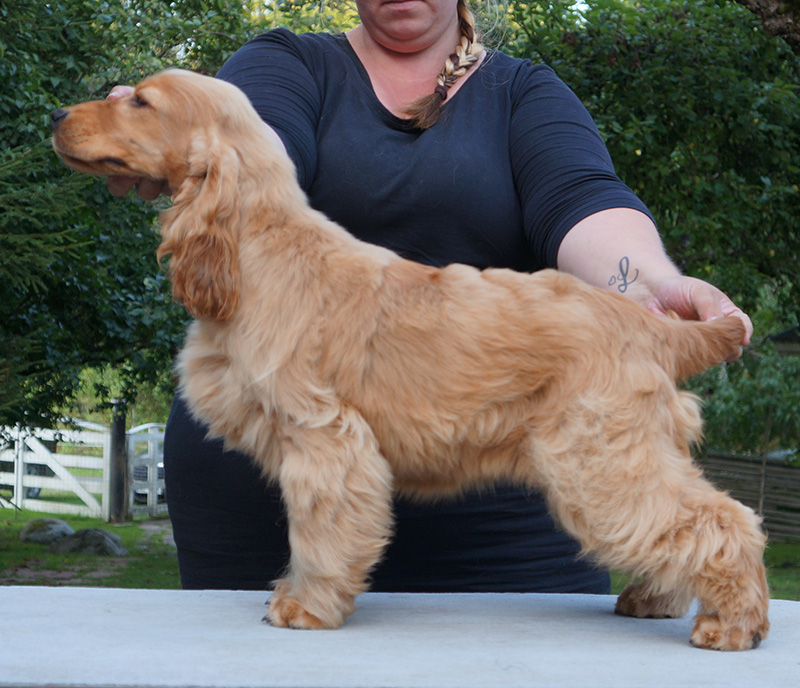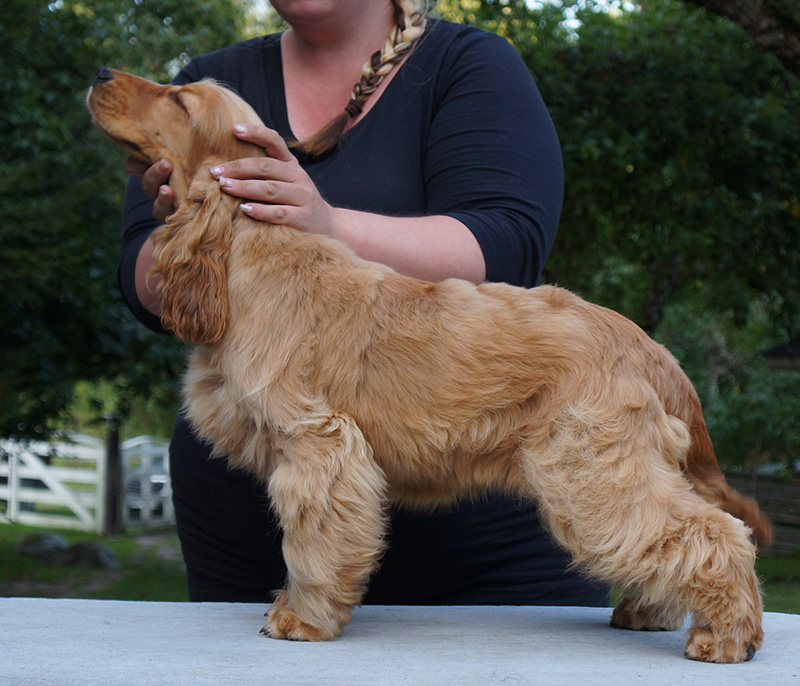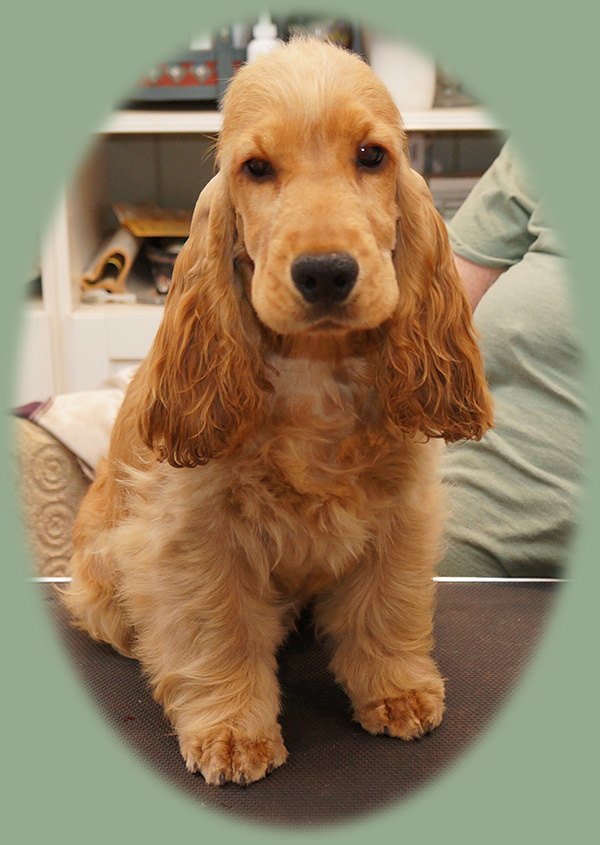 Sari nästan 5 månader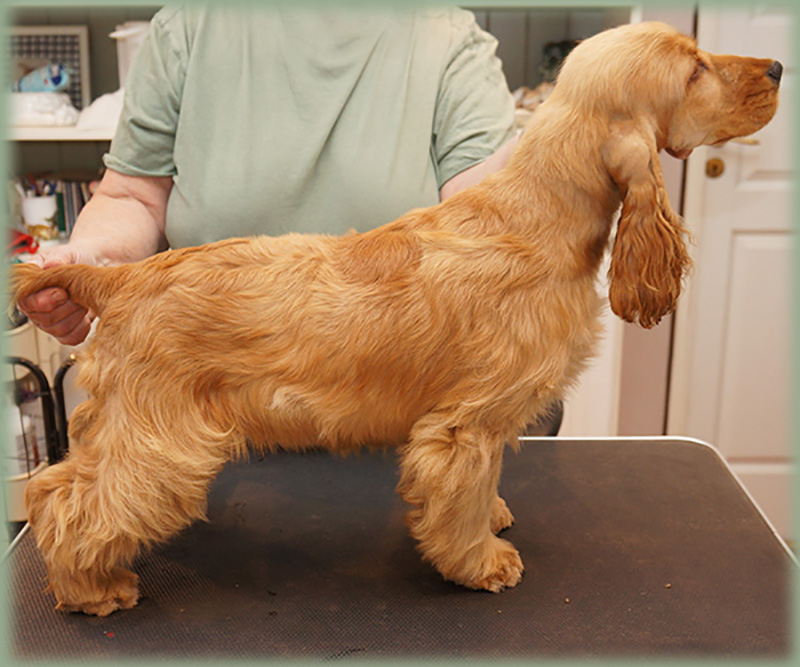 Saris mamma Mirja har varit utlånad till kennel Flyers i nästan ett år. Under den tden födde Mirja en valpkull och en av tikarna är Sari som följde med mamma Mirja hem till oss. Hon har en härlig anatomi och ett utåtriktat glatt sätt att vara. Precis som en cocker ska vara!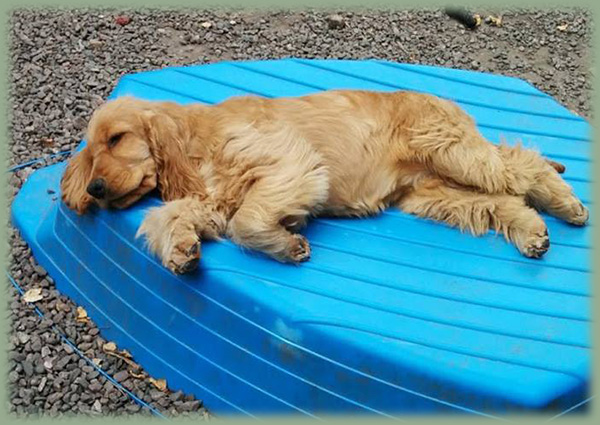 Man blir trött när man rest så långt!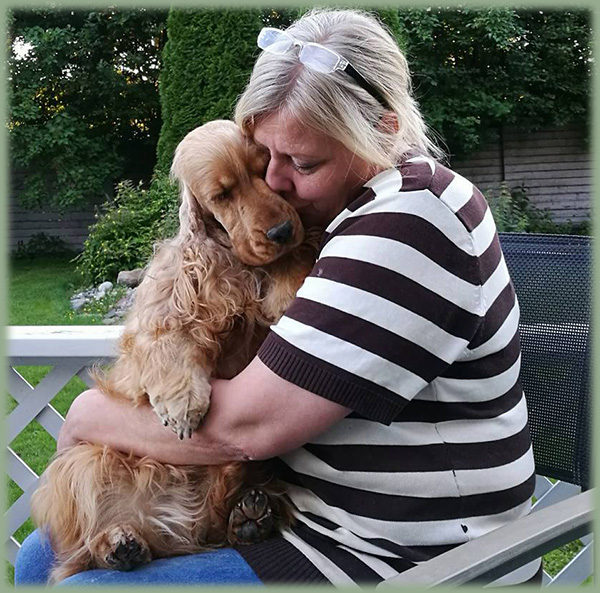 Paula skriver så vackert om Mirja: "Mirja's stay in Finland came to the end and we have to say goodbye to her now. Mirja is a lovely dog and loved from all her heart. I believe Mirja's kids will be seen in Flyers cockerspaniels in the future. We will miss her a lot but now she is in her birth home and I believe she already missed all of that. Thank you Ann-Kristin Olsson that we got to know Mirja and got her at our home for a while. We were impressed of her lovely temperament and she left her paw marks into our hearts."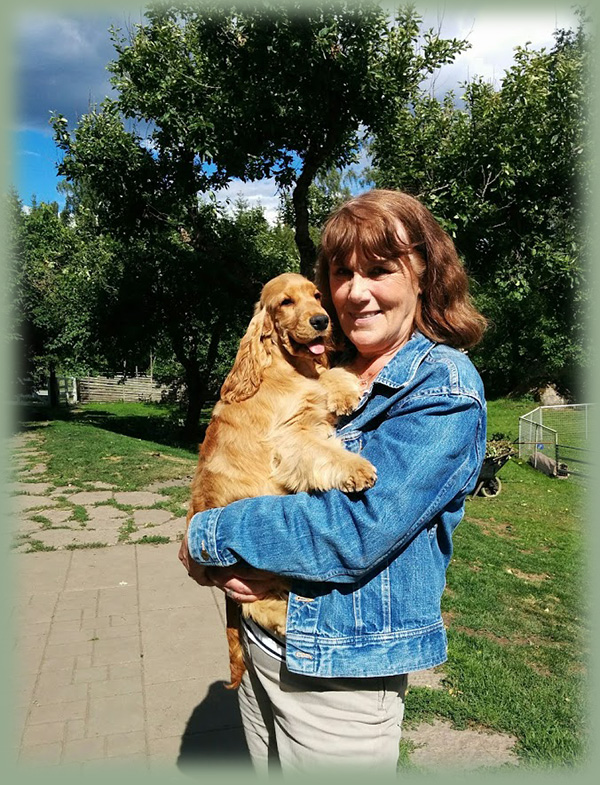 Agneta och Sari. Agneta har inte någon egen cocker just nu, men har haft flera. Den första kom till hennes familj när hon var liten baby, så den växte hon upp med. Den tiken blev 17 år, vilket är mycket ovanligt för en cocker.
Mor och far: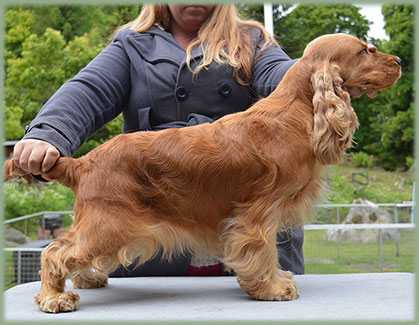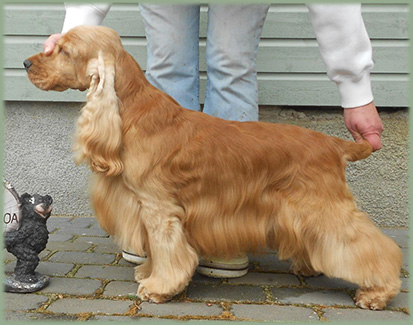 Mirja Merry Cocktails Essence & Veeti Flyers Zim Bean


2017-09-30
Västerås, Club Show Cocker Spanielklubben
Domare: Kim Gain, UK, (hanar)
Joan Glennerster, UK (tikar)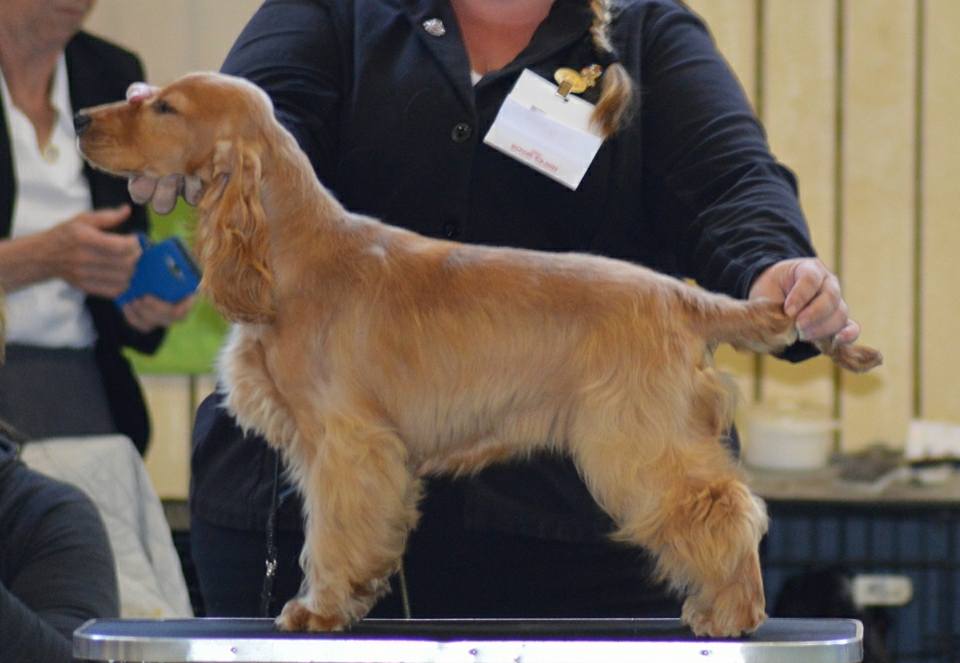 Flyers Ding Ding Dong "Sari"
3 av 8 med HP i valpklass 2


Sari är en smidig tjej! Fastän hon är så liten (väger 8,4 kg den 18 juli) så hoppar hon lätt upp på bordet som hundarna har som ligg- och utsiktsplats och på hundkojans tak.
WDS'14 Helsinki/ veteran class males
Pappa Veeti på världsutställningen i Helsingfors 2014, där han blir veteranvärldsvinnare i en ålder av 9 år. När Sari och hennes syskon blev till var han 12 år.